DIY – Super simple Halloween sign
This year I decorated for Halloween instead of my typical fall only décor. My girls are loving it! One piece they have especially loved, and I must say I do too, is my flying bat sign I made. It was so crazy simple to make too!
The best part of this wooden Halloween sign is that once Halloween is over I can simply take the bats off and replace them with something else.
If you love this DIY be sure to check out this framed Halloween sign I made for my front porch…p.s. it has a FREE SVG to use ;)!
Affiliate Disclosure. Some of the links on this website are affiliate links, which means that I may earn a small commission if you click on the link or make a purchase using the link. If you make a purchase you will not be charged anything additional.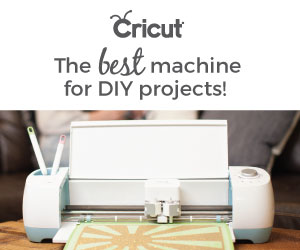 MAKE YOUR OWN FLYING BAT SIGN
Here's what you'll need
1. CUT OUT CARDSTOCK BATS
I used my older model Cricut Explore to cut out my cardstock bats. If you have Cricut Access you can use the Cricut image, click here for the link.
2. REMOVE THE BAT CUT OUTS FROM YOUR GREEN CUTTING MAT
It's easier to flip the cardstock facedown on your table then slowly roll the mat away from the material you've just cut.
3. ARRANGE THE BATS
Before you put tape on the back of them decide where you want them to go. This took me entirely too long lol!
4. MAKE THE BATS FLY
Give the bats some movement by gently curving their wings upward. I used a pencil to curl the wings up so they didn't have creases.
5. TAPE THE BATS DOWN
I used double sided tape to temporarily tape them to my wooden pallet style sign.
This is seriously my favorite piece in the house for Halloween! It's crazy simple but it gives the spooky décor a little something extra ya know?! I love it!
I hope you loved this simple decoration to add to your own home for the Halloween season. Let me know if you have any questions in the comments below.
Happy Crafting!